Process Driven
Systematic approach to financial planning delivered through established procedures and controls
Culture Conscious
Advisors available in your native language
Tailored Financial Advice
You are at the center of our process. We provide a service tailored to your needs.
150m CHF
Over 150m of assets under our influence spread across 2'500 clients.
We provide financial consulting services
Your trusted guide to life in Switzerland. Discover expert insights on expat living, finance, and more. Your key to success in Switzerland.
Learn more about us
Book consultation
Download a guide to the Swiss Pillars
Switzerland's pension system consists of three pillars: state, occupational and private pension provision. With the right guidance you can utilize this system to ensure a comfortable retirement.
Success Stories
"I am so glad I chose to work with Swissential to create a financial plan for my future. They took the time to really understand both me and my financial situation, and then created a personalized plan that was easy for me to understand. My advisor also gave great advice on how to avoid some of the pitfalls that can derail even the best plans. An added bonus is that he is also very fun to work with and made the entire process enjoyable!"

Tracy J.

They took the time to really understand both me and my financial situation
"I was referred to Swissential by a friend of mine during a moment of great personal and financial uncertainties. My advisor was immediately very helpful to me and within a short frame of time we had a preliminary contact. During this first consultation, He showed to be very attentive, ready to answer my questions and to propose concrete solutions to my problems. Swissential was able to give me professional and competent advice that put me on the right track. I am very grateful to Swissential for the financial and professional advice they have given me so far."

Ailvia L.

Immediately helpful
"I have been working with Swissential only recently and yet it feels that I know the consultant for ages. The Swissential consultant is very knowledgeable, professional and with an excellent sense of humour! He is my go to person for all matters, financial, pensions and mortgages."

Sarah D.

He is my go to person
"I was impressed by Swissential consultant's professional approach & meticulous preparation. They have a great knowledge of the Swiss Pillar System and I confidently recommend them."

Bernard F.

Confidently Recommend
"Very satisfied with the service until now. The consultant has provided professional and transparent advice."

Josep S

Professional and transparent
"My Swissential consultant was introduced to me by a colleague as an advisor who displays knowledge, benevolence and reliability. He took his time to understand my situation and explain complex situations in a very clear way. Thank you for your help, Swissential! Highly recommended"

Lucia M.

Highly recommended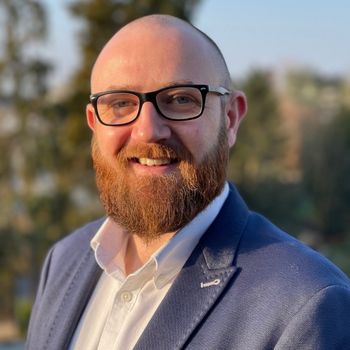 Stephen has been working in Financial Services for over 15 years. After his company in the UK was sold in 2016, he moved to Nyon, Switzerland to build something new. His expertise in constructing robust investment propositions and a client service orientated process is a welcome addition to the Swiss marketplace.
Clients should expect nothing less but a professional service from Stephen and his team. He was elected a Fellow of the Personal Finance Society in the UK in 2015 and is a Chartered Financial Planner. Specialising in Retirement and Later Life planning, Stephen prides himself on the innovative thinking and solid relationships he shares with his clients and their families.
Family is important to Stephen, time spent with his better half, daughter and son is highly valued and not to be missed. You'll find Stephen outdoors during most weekends; gliding down mountains, swimming in the fresh water lakes or simply walking in the countryside to keep fit and relax.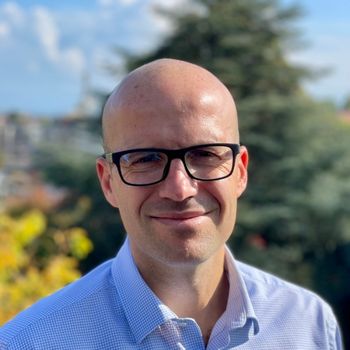 Jonathan originally arrived in Switzerland in 2011 with his wife Charlotte and settled in Nyon in 2014. Being French and married to a UK national, Jonathan speaks both French and English fluently. Jonathan joined the Financial Services Industry in 2009; he is fully AFA / IFA Swiss Qualified and has successfully assisted more than 500 international professionals make the most of their life in Switzerland. Process driven, dynamic, approachable and ultra-responsive, Jonathan can tailor a Financial Plan to any individual and explain clearly and concisely complex financial matters. In his spare time, Jonathan likes to run, swim, hike and enjoy the beautiful scenery surrounding Nyon.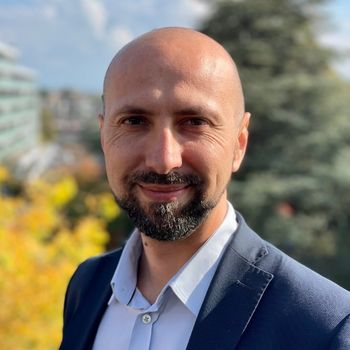 Originally from Poland, Christopher has lived in Geneva since 2017 but spent many years in Scotland and South-East Asia to build his cultural awareness and his fluent English language skills. Christopher has successfully assisted over 200 international professionals, in both the English and Polish languages, make the most of their life in Switzerland. He is an enthusiastic and positive person who is process driven and extremely organized. In January 2021 Christopher was promoted to Head of Business Development and one of his goals has been to implement a development program to further enhance the Swissential client experience.
In his spare time, Christopher loves to experience art; mainly paintings and photography, and relax on long walks along the Rodan River in Geneva.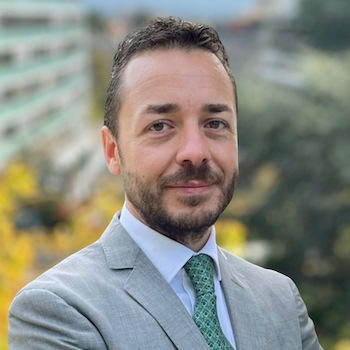 Valerio is originally from Italy and lives in the canton of Geneva with his young family. Valerio studied at Bocconi University in Milan from where he has a degree in Business Administration and a Master of Science in Finance. After several years' Financial Market experience in the UK Valerio became the Italian Branch manager of one of the biggest fx trading companies before moving to Geneva in 2017. Dedicated and enthusiastic about his job, Valerio helps international professionals in Switzerland achieve their financial goals. Valerio's mantra "I am here" means he is always available to help clients build a brighter future with his help. Trading, investment and financial markets are some of Valerio's biggest passions and away from finance he plays tennis, enjoys horse riding in Corsier, Geneva and mountain biking.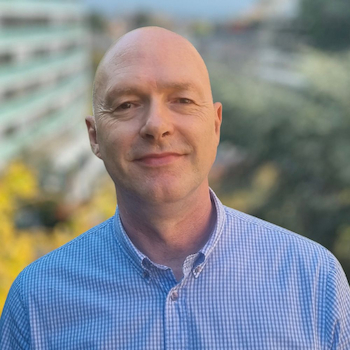 Dominic Peters is a qualified financial planner with over 8 years of experience advising clients in Switzerland. Specializing in Swiss tax optimization, retirement planning, and maximizing finances, Dominic has helped numerous individuals and families achieve their financial goals. With extensive knowledge of the Swiss tax & pension system and its complexities, Dominic assists clients in making informed decisions to secure a bright future. His expertise in tax strategies ensures that clients minimize their tax liabilities and maximize their savings. Committed to providing personalized and comprehensive financial planning, Dominic's clients appreciate his attention to detail and ability to create tailored strategies that align with their unique circumstances. Whether you are new to Switzerland or have been living here for years, Dominics's guidance and expertise will help you navigate the intricacies of the Swiss financial landscape and make sound financial decisions for your future.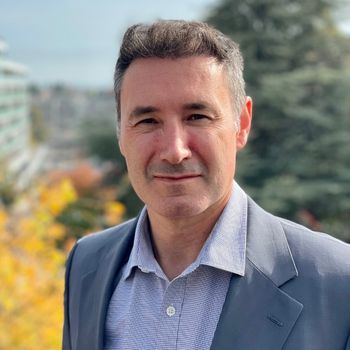 James is originally from the UK; he moved to Geneva in 2018. James is a fully qualified Financial Planner having been in the industry for over 7 years. Since being in Switzerland, James has been advising International clients on the Swiss System and how to efficiently structure their finances; he is a quick thinker with a well-developed aptitude for forming trusting relationships and an exceptional talent for spotting investment opportunities. In his spare time, James likes to keep fit by skiing and hiking in the mountains.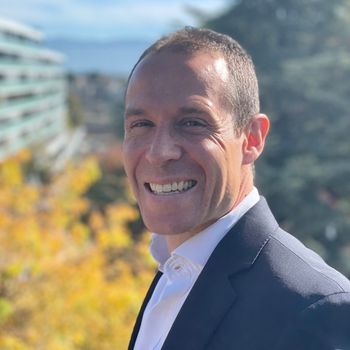 Adrian is originally from South Africa but moved to Switzerland with his wife and two daughters. Adrian joined the financial services industry in 2011 and by having a genuine passion for the role, he utilizes the skills and knowledge he has acquired through managing the assets of his various clients in the different phases of their lives. From starting their journey, to the important phase of protecting their wealth that they have accumulated through their life and everywhere in between.
Adrian is qualified to advise on Advanced Wealth Management that he completed through the Chartered Institute of Securities and Investments (CISI); as well as being a qualified to practice and advise on aspects relating to efficient tax and estate planning by being a certified Trust and Estate Practioner through the Society of Trust and Estate Practitioners (STEP).
In his spare time he enjoys keeping fit, spending time with his family and enjoying everything Switzerland has to offer.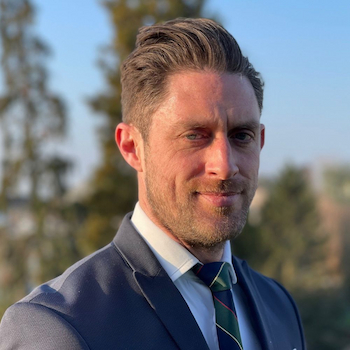 Jeremy is an articulate graduate from Lancaster University with a decorated working passport. Having previously worked in Dubai, Holland and Paris, Jeremy joined Swissential in 2019 as a Senior Business Development Manager. Jeremy is responsible for sourcing new avenues and creating opportunities for Financial Advisers to expand their client base.
In his spare time, you shall find him either up a mountain snow-boarding or swimming in the lake, but rarely standing still.
As a young and ambitious financial planner, I bring a fresh perspective to the table, driven by a passion for excellence and a deep understanding of the multicultural landscape. Fluent in four different languages and well-versed in two others, I thrive in bridging cultural gaps and communicating with clients from diverse backgrounds. My multicultural upbringing has given me a unique advantage in comprehending the intricacies of our globalized world, enabling me to offer tailored financial solutions that cater to your individual circumstances.
Your financial success is my ultimate goal. With Nicolas, you have a reliable partner who through knowledge and empathy, will guide you through the intricacies of international finance, ensuring that you navigate the complexities with confidence and achieve your financial ambitions.
In his spare time, Nicolas enjoys spending time with friends and family, travelling, and working on his language skills, allowing him to dive always deeper into professional and cultural interests.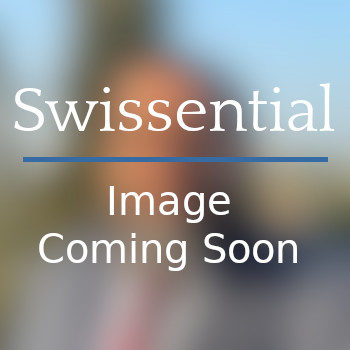 Darwin is originally from Canada and has worked as an IFA (Independent Financial Adviser) since 2009; he spent some time as an International Adviser in the UAE but returned to Switzerland for family commitments. He has helped international professionals benefit from both global and domestic financial options over many years. Darwin is very pragmatic with a broad range of knowledge and experience in the sector. Darwin has a love for the outdoors, enjoys good music and has a well-rounded appreciation for all things culinary.
Thomas is originally from the UK. Thomas joined the Financial Services Industry in 2015 where he started his career in Chester, UK and moved to Switzerland in 2019 to expand his knowledge and experience. Driven, dynamic, and professional, Thomas can provide an exceptional service to prospective and current clients alike. In his spare time, Thomas enjoys extreme sports and loves to explore the natural wonders that Switzerland has to offer.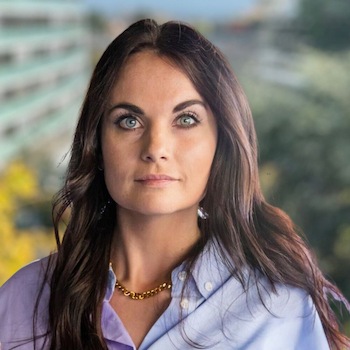 I am a dynamic and driven professional who radiates passion in everything I do. With over 2 years of industry experience, my journey has been an exhilarating one, marked by a relentless dedication to helping clients reach their full potential and achieve remarkable growth.
My ultimate passion lies in making a lasting impact. Driven by the opportunity to create meaningful change and help clients unlock their true potential. With an empathetic approach and an innate understanding of individual needs.
I also understand the importance of maintaining a healthy work-life balance to sustain long-term success, and that personal well-being fuels professional growth.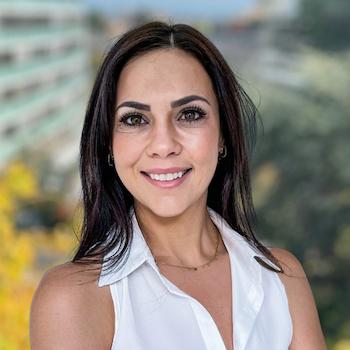 Janeke obtained a Diploma in Event Management, equipping her with the necessary skills to bring people together and create memorable experiences. She finds fulfillment in helping others and working collaboratively to achieve common goals.
Beyond her professional pursuits, Janeke finds solace in adventure. She has a deep love for hiking trails, running, hitting the gym, and exploring nature's beauty. These activities not only keep her physically fit but also provide an outlet for her competitive spirit and desire for self-improvement.
Her love for people and desire to make a positive impact on those around her are qualities that shine through in her interactions and relationships.
Janeke is dedicated and known for her proactive approach, organizational skills, and commitment to team development and support. She strives to make a difference, delivering results that exceed expectations.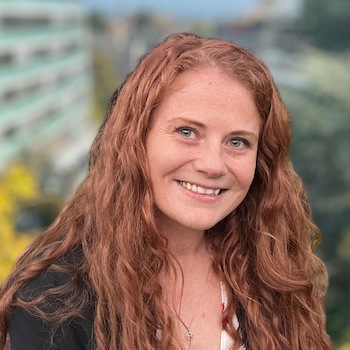 As a team leader and Client Relationship Support at Swissential, Lauren is passionate about guiding individuals towards success. With her experience and dedication to personal growth, she has quickly become an invaluable member of the team. Previously an art director, Lauren's creativity enhances her understanding of clients' needs and brings a fresh perspective to problem-solving. She excels at fostering strong relationships with clients and colleagues, creating a positive work environment.
Outside of work, she seeks inspiration from art exhibitions and actively supports animal well-being. With Lauren, you can expect personable and attentive support, ensuring clients' needs are met with professionalism. She is committed to the continued success of Swissential.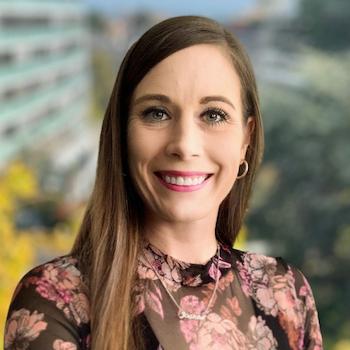 As a Client Relationship Support, Joannie plays a crucial role in ensuring client happiness and fostering strong connections. With a remarkable talent for collaboration, Joannie excels as a team player, bringing together diverse perspectives and expertise to deliver outstanding results. Her dedication to working harmoniously with colleagues and stakeholders ensures seamless operations and a supportive work environment.
Joannie holds a diploma in Business-to-Business Marketing and Business Management, which has been instrumental in shaping her role as Client Relationship Support. This has equipped her with a unique set of skills, contributing to building strong relationships with clients and to the overall success of our organization.
Joannie has a keen interest in fitness, she is an avid gym-goer, and enthusiast of outdoor activities such as trail walks, appreciating the positive impact these activities have on both her body and mind.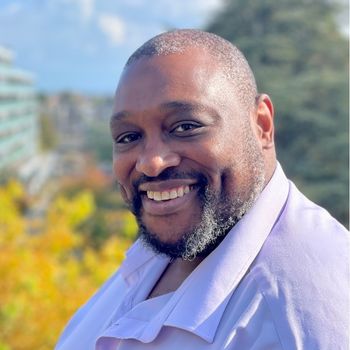 Michael originally arrived in Switzerland in 2017, living in Zurich first before settling in Nyon in 2018. Michael joined the Financial Services Industry in the UK in 2008, where he achieved exceptional results in Building Society client services. Michael made the move from the UK to assist other international working professionals make the most of their life in Switzerland. Passionate, relentless, positive and selfless, Michael can turn his skills and expertise to any situation to help clients achieve their goals.
Being English, Michael is working on his French with fluency being the aim! In his spare time, Michael likes sports, technology and travelling.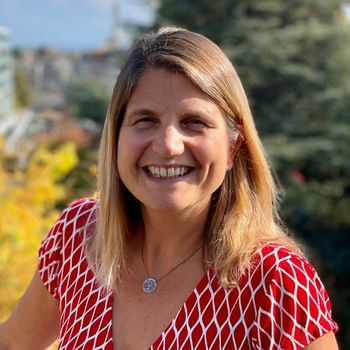 Louise is from the West Country in England but having moved to France nearly 20 years ago she also speaks fluent French. After several years as a Project Manager in the UK and France Louise has been working in Financial Services in Switzerland since 2014. Leading the Swissential Operations Team, Louise ensures that all aspects of business processing, office management and client liaison run smoothly. Outside of work Louise enjoys making the most of living in the Alps with her husband and two daughters – skiing, hiking and swimming in the area's beautiful lakes.
Estar is a highly accomplished professional with an extensive background in regulatory compliance. With 20 years of experience in the Financial Services industry, she has consistently ensured unwavering adherence to legal and ethical standards across diverse organizations. Having previously operated under the stringent regulations of the Financial Conduct Authority (FCA) in the UK and later the ARIF register in Switzerland, Estar seamlessly transitioned from her role as a Financial Planner to become a dedicated Compliance Support professional when she voluntarily withdrew from the Advisor Register.
As a seasoned Compliance Support expert, Estar is deeply committed to fostering a robust culture of compliance and minimizing risks within Swissential.
Outside of her professional pursuits, Estar enjoys traveling alongside her partner Peter to reconnect with friends across various European destinations. When they are at their home in Switzerland, Estar takes pleasure in hosting friends for enjoyable evenings filled with dinner and game nights.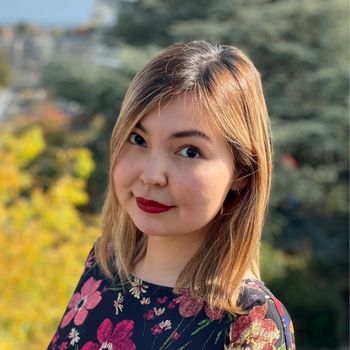 Dameli has lived in Switzerland for over 12 years; she is fluent in English, Russian, French and is also studying Japanese and Korean. After completing her studies at an international school and American university, Dameli joined the Financial Service industry. Dameli's background enables her to use her communication skills effectively to support the Swissential Team and Clients with all administrative duties. She enjoys travelling with her friends and family.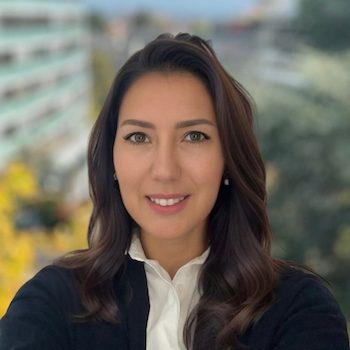 Anna is originally from the Czech Republic but graduated from University in Switzerland. Anna has maintained her close ties with Switzerland through working with Swissential, she is a team player working across all Swissential departments to ensure that administrative tasks are completed effectively and that Client Services responses are done in a timely and effective manner. Anna is a details-orientated person, at work and at home. Outside of work Anna enjoys discovering more about gemstones and natural coloured diamonds, she also enjoys walking and nature.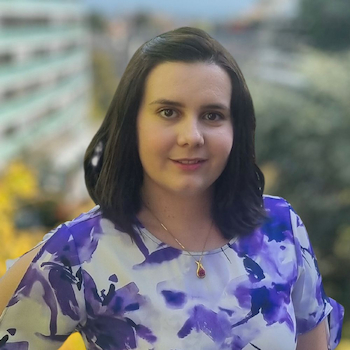 With a passion for driving business growth and a knack for crafting impactful marketing strategies, Joanne is an accomplished marketing professional with a track record of success. As a highly motivated and results-oriented marketing manager, Joanne brings a deep understanding of industry trends and consumer behavior to the Swissential platform. Their dynamic blend of creativity and business acumen enables them to develop compelling brand narratives and execute integrated marketing plans that resonate with target audiences across various channels.
Joanne's expertise spans across digital marketing, social media strategy, content creation, brand management, product launches, market research, and campaign analysis to name a few. As the marketing manager, Joanne is ready to leverage their extensive expertise, creativity, and leadership skills to propel Swissential to new heights.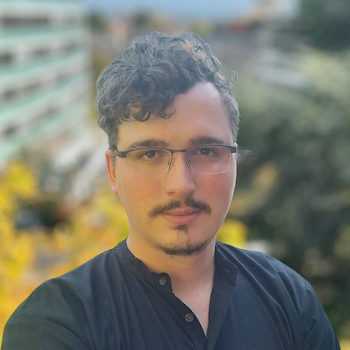 Michael focuses on Swissential's web development as well as assisting with remote IT support. He has been working as a front-end web developer for the past 4 years and in the IT field for over 7 years.
Living and working remotely from South Africa, Michael works closely with the marketing team while focusing on Swissential's web development as well as managing the Swissential IT support HelpDesk. He started his career working for a marketing agency before shifting into IT & Operations in 2016. After spending some years in IT & Operations he started his own IT practice where he found his love for web development. Since then he's been focusing on frontend web development mainly using WordPress, CSS, SCSS and various builders. Micheal enjoys repairing/restoring classic motor vehicles as well as geocaching with his fiancé in his spare time.
Book a consultation now
Kindly leave you your information with us and we'll have one of our professional consultants get back to you.